Beaches
White sand, crystal waters, tidal pools alive with local sea life, and craggy rock outcroppings make the 26 beaches in the Port Stephens area worth exploring...
Feeling like a beach day? How about 26 beach days?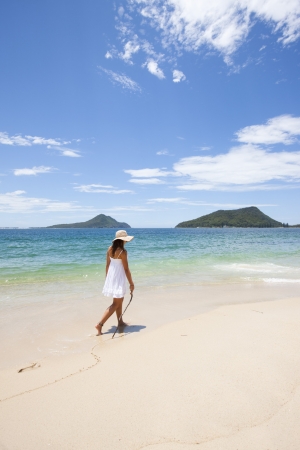 Want sand between your toes and salt in your hair? Go seaside sunbathing, sand boarding, beach hiking, rock climbing, wildlife spotting, or fishing; fire up a barbeque or have a picnic on the bay.
Get Wet! Try surfing, body boarding, swimming, shore-break snorkelling, exploring the tidal pools, or jumping off rock cliffs into the pristine Tasman Sea.
Searching for solitude? Check out Zenith Beach. Craving good waves? Try One Mile or Kingsley Beach. Looking for a patrolled, family-friendly swim spot? Try Fingal Bay. Want to unwind with wine at Port Stephen's best beach for sunset? This one's a local secret… you'll have to ask SAMURAI YHA Backpackers Resort Staff.
Whatever you love about the beach, you are bound to find it here along the rugged, jungle coastline surrounding SAMURAI Backpackers in Port Stephens.